Event Space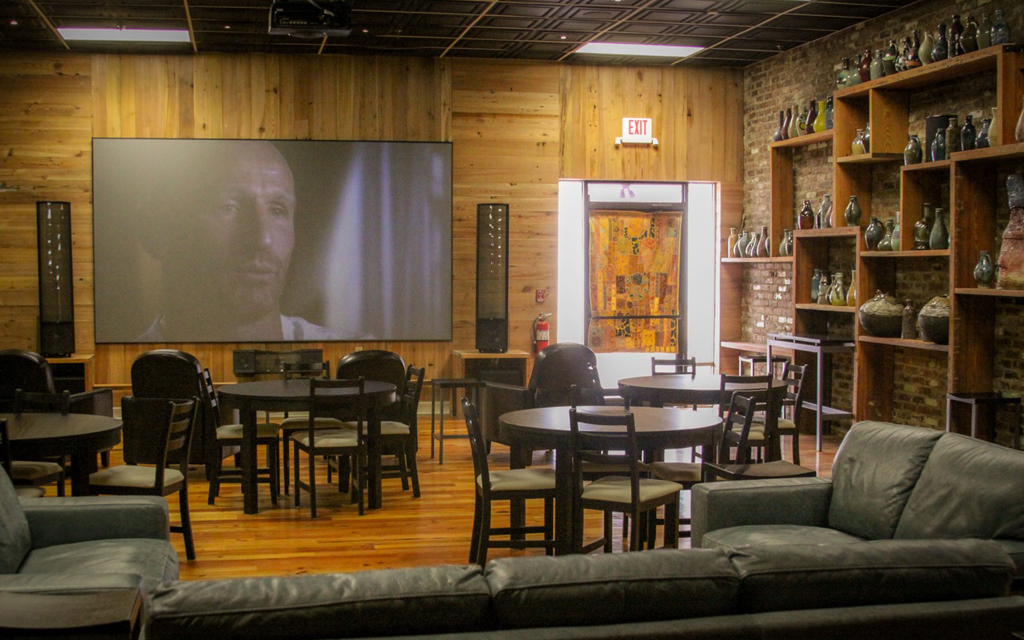 Call us at 256-539-4333 for more info on renting the Craft Room at Liquor Express for your meeting or party.
Week Rate: M – W (all day and night) Th (day) and Sunday (all day and night) Rate – $50/hour
Weekend Rate: Th night /all of Fri and Sat (day and night) – $125 base price per hour plus $50 Server Fee (Additional Server required for over 25 people.)
Rentals include access to our 105+ beer tap wall and wines-by-the-glass. Designated server can be reserved for $50. You may bring your own food or we can arrange food for your group, but no outside beverages are allowed. No smoking allowed inside.
$100 deposit required to reserve. Balance due on day before event. Deposits are nonrefundable for cancellations made within 2 weeks of event. Cancellations before 2 weeks out will have deposits refunded in full.
(Reservations that start after 5 pm cannot last more than 5 hours.)
SEC Saturdays, NFL Sunday & Monday Night Football
Watch the game on our large projector screen. Rental includes 30 min. before game and 30 min. after game.
$500 rental includes projector and sound system, bar access, and one designated Server. $100 deposit required.
(If you're purchasing a keg for your event, set up and service fee is $50.)